Swim club, dance class, art programs, piano lessons…the options for extracurricular activities seems endless. With back to school, comes our busy after school schedules. I often say that September is the real start of the new year and our bank books certainly get a workout in September.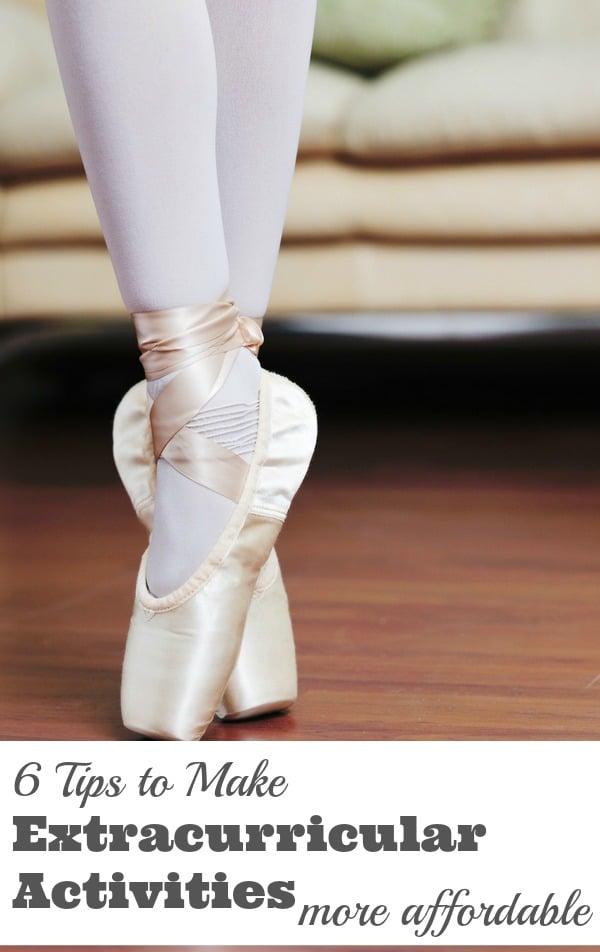 In our house, the extracurricular activity focus is on dance and music. We place a lot of value on our children having free time and free play, so our girls are encouraged to focus on one extracurricular activity. However, the costs associated with even one activity can add up quickly. Being a ballerina can be quite expensive!
Last week, I attended a super informative event with a group of women, parenting bloggers. The event was hosted by TD, and we had an open discussion about the stresses and considerations associated with the costs of extracurricular activities. According to a recent TD survey, 40% of Canadian parents with children under 18 years old spend $1,000 or more on extracurricular activities per child during the school year. Half of Canadian parents (51%) find budgeting for extracurricular activities stressful. The cost and stress leads 50% of Canadian parents to either limit the number of activities or not sign their kids up for extracurricular activities at all. This is a parenting reality that people don't often talk about, and yet we are all facing it.
We want to raise well-rounded children, but we don't want to have to break the bank to do it.
Shirley Malloy, Associate Vice President of Everyday Banking at TD, offered some really great tips for relieving the financial pressure around paying for extra curricular activities.
6 Tips to Make Extracurricular Activities More Affordable
Avoid Costly Surprises: My youngest daughter is our ballerina…a competitive ballerina. Yes, we paid our registration for her classes at the dance studio – but the little additional costs can really add up. Be sure to ask if there are any additional costs associated with the sport or program, so you aren't surprised down the road. With competitive ballet comes the cost of costumes, competition fees, fees for extra classes, travel costs and more.
Create a Budget (and stick to it): We have all heard this before – create a budget. We hear it so often because it is true. When it comes to extracurricular activities knowing what you can afford before you sign up for is really important. Determine what you are able to pay and then add 5-10% for surprise costs and try your best to stick to that budget.
Talk to Kids about Costs: How can a child possibly understand the real cost of his extracurricular activities? Teaching children about the value of a dollar is important and this is a great teachable moment. Sit down with your child and have a discussion about the costs of the activity they wish to participate in. Make the discussion relatable and age appropriate for your child. We had this discussion and compared the cost of books to the cost of an extra dance class. How many books do you think you could buy with the money we will spend on an additional class? After the discussion, our daughter had a better understanding of the real cost of dancing. Perhaps your child will want to contribute financially to the extraneous costs that come with the activity. With this knowledge kids might wish to contribute allowances and birthday money to help pay for new skates or art supplies.
Shop Around for Discounts: Like most purchases we make as a family, it is important to shop around. Talking to other parents is the fastest way to find all the deals. Where is the best store to find discounts on equipment? Does the studio offer early registration discounts? Does the league offer sibling discounts or discounts for friends? Do a little research – there are deals to be found.
Don't Invest too Much In the Beginning: When my daughter was little, I thought she might like playing t-ball. Before committing to the "big league" we signed her up for an 8-week session at our local community centre. We learned that she did like playing t-ball and we were ready to sign her up for the summer long league. Before taking the leap into spending a ton on special equipment and costly registrations, give the sport a try first. Many leagues and studios have "bring a friend" days or run camps where kids can try a new sport or activity.
Return on Enjoyment: I love this phrase…in fact, I am going to be using it in many areas of my life. What is the return on the enjoyment for your child? Yes, you love watching your kid play hockey…but does he love playing it? Sometimes the pure joy that an activity brings to your child will sway your budget. Don't waste your money on extracurricular activities that your child doesn't enjoy…spend your money wisely.
Do you have any tips to share? How do you make paying for extracurricular activities less stressful?
---
Related Posts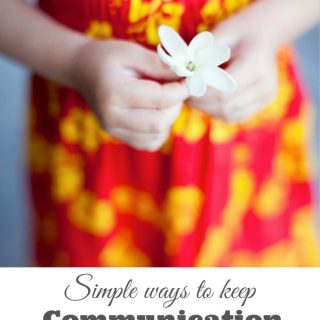 Open the lines of communication with your tweens
---
BE SURE TO SUBSCRIBE TO KITCHEN COUNTER CHRONICLES TO HAVE OUR DELICIOUS RECIPES, FUN CRAFTS & ACTIVITIES DELIVERED DIRECTLY TO YOUR INBOX.
---