Today we are excited to be participating in the 31 Days of ABC's, hosted by All Done Monkey. Our letter of choice is the letter "V". We brainstormed words that start with the letter "v". We came up with vegetable, violin, velcro, violet, Vivaldi, vacation, vanilla, vultures and more. Since we already have a love of birds of prey going on in our house (did you see our owl birthday party ideas) we decided to take a look at vultures…a very misunderstood bird.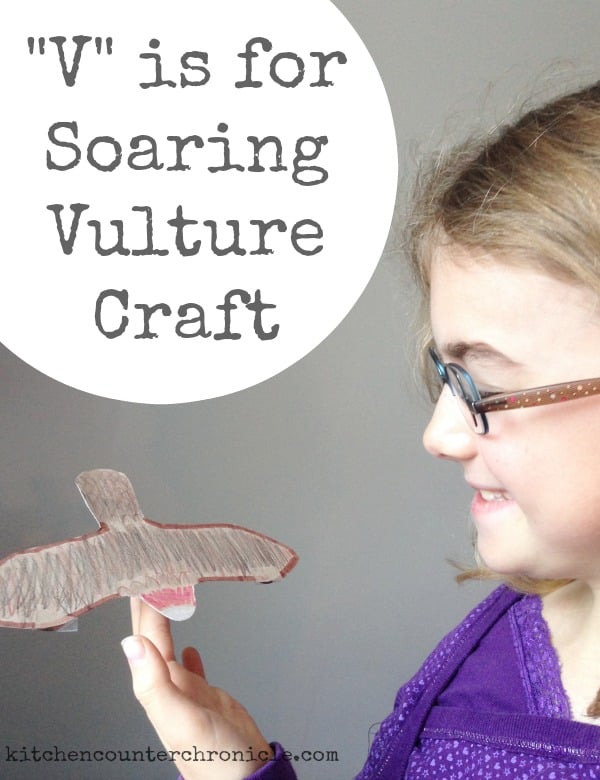 for your convenience, this post contains affiliate links
We found two great books to help us with our vulture research. The first is "Vulture View" by April Pulley Sayre. This book follows turkey vultures into the air and we discover what vultures like to eat…yuck…rotting animals! The second book we read was the non-fiction book "Birds of Prey" by Robert Bateman. Bateman's book provided us with some interesting facts about vultures and beautiful images. We learned that vultures can actually smell. Most birds of prey cannot smell very much at all…but vultures use their sense of smell to find their food…rotting food.
Most fascinating is how the turkey vulture coasts through the air in a signature "v" shape. The vulture's large wings keep them soaring for hours at a time, they simply tilt from side to side to change direction. Amazing and inspiring. We decided to make our own soaring vultures. These vultures will easily balance on your finger tip, your nose or anywhere you like.
Soaring Vulture Craft
white paper – 8-1/2″ x 11″
pencil
scissors
tape
cardboard (cereal box will do fine)
crayons, markers
2 pennies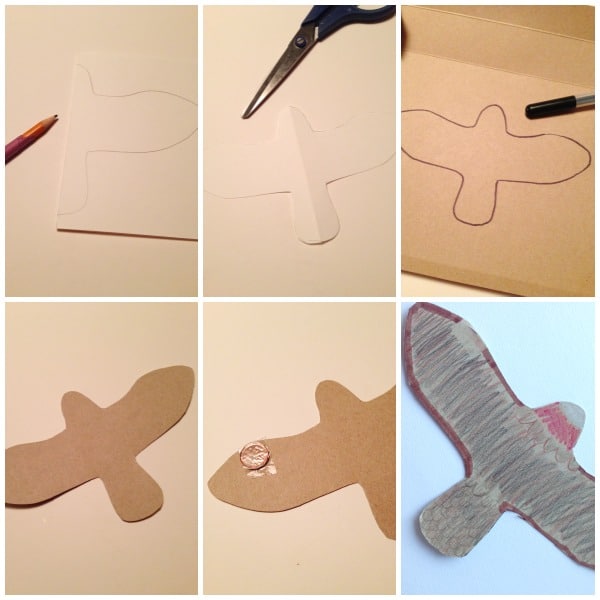 Fold the paper into quarters, then cut along the folds – creating 4 rectangles of paper that are approximately 4-1/4″x 5-1/2″
Fold one of the rectangles in half and draw half of a vulture…be sure to include a head and a tail
With the paper folded, cut out the vulture…you now have a perfectly symmetrical vulture
Trace the symmetrical vulture onto a piece of cardboard/cereal box
Cut out the vulture and decorate it with markers, crayons – nothing that will add weight to the cardboard
Turn the vulture over and tape one penny on the top of each wing (near the head)…the pennies must be parallel
Turn the vulture over again and place your finger under the vulture's head or chest – between the pennies
The vulture should balance on your fingertip…if it does not balance adjust the placement of your finger and the placement of the pennies until it soars.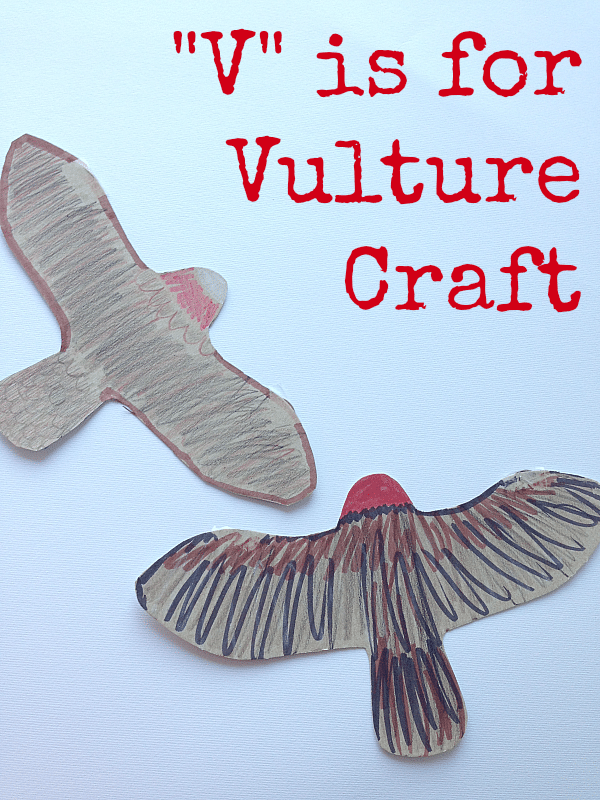 Turkey vultures are a common bird in Southern Ontario, where we live. We have watched turkey vultures circle around the sky many times. Creating our own vultures has been a lot of fun..our paper vultures are balancing all over the house right now. Thanks to this project we have a greater understanding of these big, beautiful birds.
---