I am excited to be participating, yet again, in Toddler Approved's 100 Acts of Kindness Challenge. This year the challenge is being co-hosted on Coffee Cups and Crayons. Last year we gave away smiles to strangers and the previous year we mailed some kindness to the the girls' great-grandmother. Over the years this challenge has provided us with wonderful opportunities to think of expressing our kindness and gratitude to others. For this year, I was looking for a way to make our activity resonate with my tween and my almost-tween daughter. We created an interactive family kindness suggestion box…fun to make and a joy to fill.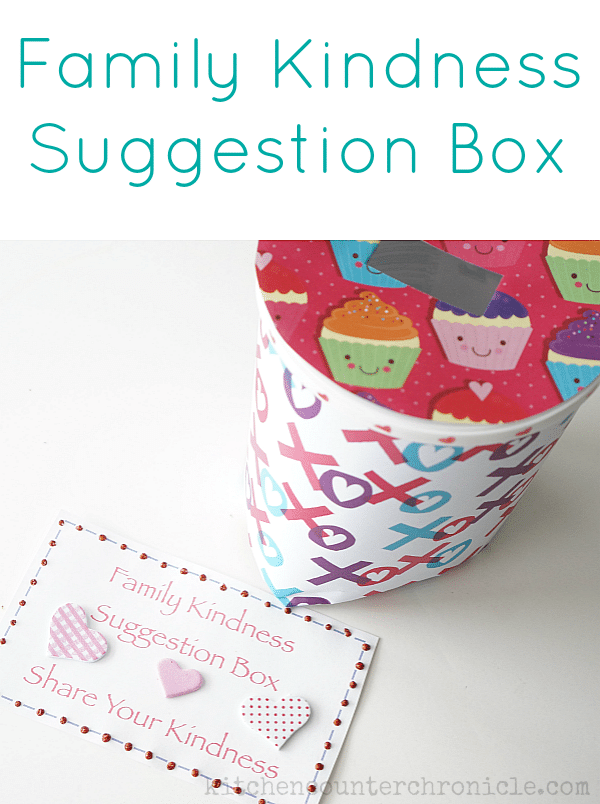 So, what in the world is a Family Kindness Suggestion Box?
Well, you might be familiar with a suggestion box…a box where people can anonymously, or by name, write down and share their suggestions. We are huge fans of the Tonight Show with Jimmy Fallon (we record it and the girls can watch the games Jimmy plays with his guests) and Jimmy has an audience suggestion box segment. The Tonight Show suggestion box is usually filled with ridiculously funny audience suggestions for the show. My girls and I took this concept and changed things up a little. Instead of suggestions our kindness suggestion box would be filled with notes of kindness. For instance, if my eldest daughter noticed her sister being kind to a girlfriend she could make note of it and place the note in the kindness suggestion box. Or, if I happen to notice the girls taking initiative to clean up their rooms…I could add this to the kindness suggestion box. Every Sunday we will sit down, open the kindness suggestion box and read the notes. We thought it would be nice to recognize each other and hear how our acts of kindness were impacting other members of our family.
Part of the fun was crafting up the kindness suggestion box. We started with an old yogurt tub that the girls covered with decorative paper. I created a printable label for the box…(click the link and print your own family kindness suggestion box label)…which my daughter decorated the label with stickers and glitter glue.
I used a utility knife to cut a rectangle from the lid…where the suggestions could be placed.
Once the entire tub was covered and decorated, it was time to start writing notes and filling the box.
This activity works well for my tween aged daughters because they are the kind of children who love writing thank you notes and leaving little notes around the house for my husband and I to find. Often time it is be easier for children, and adults, to express their emotions on paper then it is to speak the words. I hope this kindness suggestion box helps our family express our gratitude and love for each other.
Please be sure to head over to Toddler Approved and Coffee Cups and Crayons to find out more about 100 Acts of Kindness Challenge…there are so many inspiring ideas being shared through this event.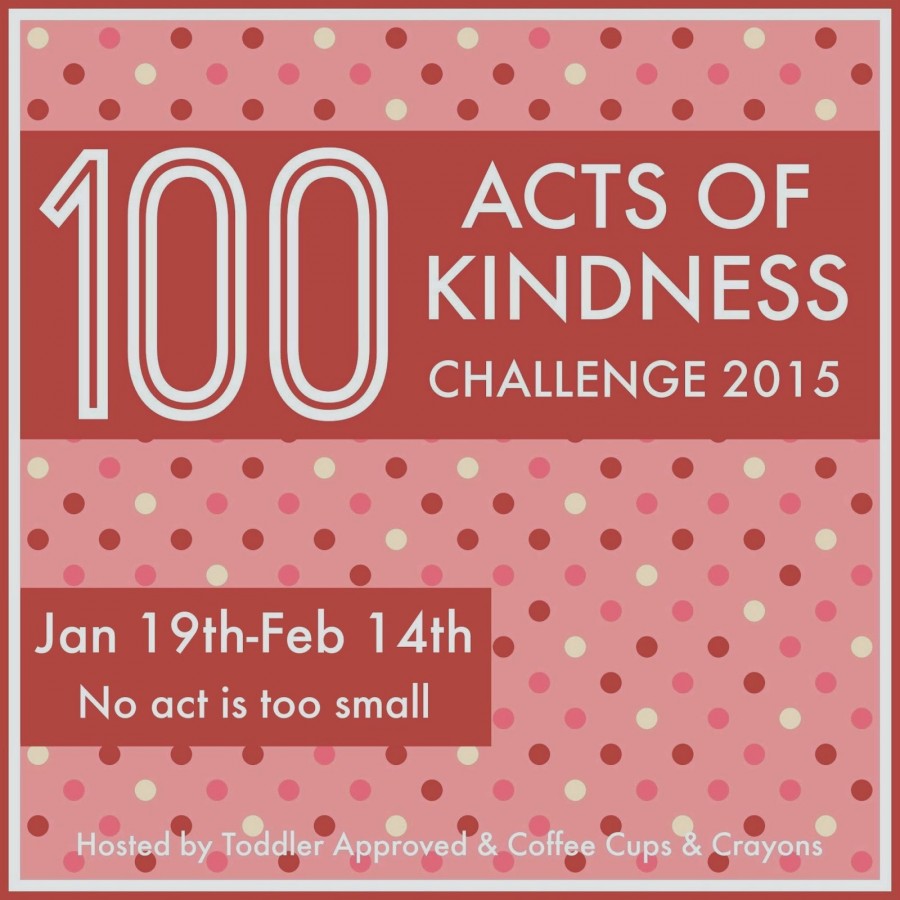 Be sure to follow Kitchen Counter Chronicles on Facebook and Pinterest to check out all the fun ideas we are sharing.
Visit Jen at KitchenCounterChronicle's profile on Pinterest.