I will admit it, I missed the first round of the Marie Kondo craze. When her book first came out a few years ago, I wasn't in the right frame of mind to take it on. However, after watching the first episode of the Tidying Up Netflix show I was hooked. Who doesn't want to live in a tidy house? Who doesn't want to surround themselves with things that spark joy?
What I didn't love was when the folks on the show dumped their "stuff" into the garbage. I wanted to reach through the screen and shout "No! That's not garbage. Someone else could use that stuff!" Seriously, it broke my heart to think that people might be simply bagging up their belongings and throwing them in the garbage. Ugh.
One of the benefits of the KonMari movement has to be the opportunity to pass our belongings on to others – others who will find joy and put to use the things we no longer need. Which is why I absolutely needed to create this list things you can do with all the stuff that doesn't spark joy for you.
Now, some of the places on my list are specific to where I live (Toronto, Canada) however, hopefully they will inspire you to search for similar places where you live. A quick Google search will direct you to your nearest depot.
What to do With the Stuff That Doesn't Spark Joy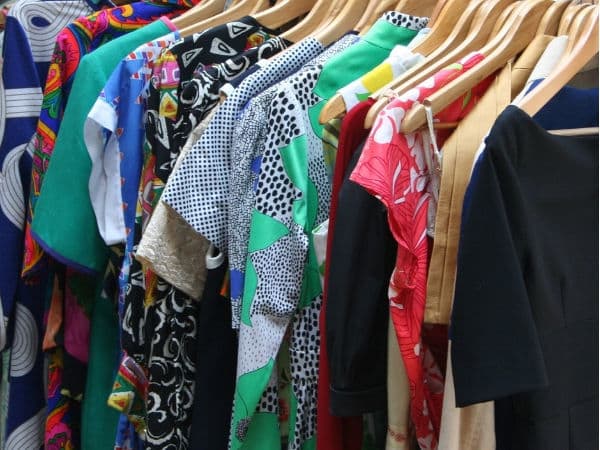 CLOTHING – We begin with clothing, as Marie Kondo begins with clothing. This is most likely the part of your home that generates the most stuff that doesn't spark joy – AKA doesn't fit anymore or you haven't worn it in years.
New Mom Project – Gently used baby clothing and baby equipment/supplies can be donated to the New Mom Project. These items will be distributed to parents who are in need. Please check their website for a list of donation locations and a list of their current needs.
Salvation Army – The Salvation Army has been providing support to people in need for generations. Items donated to Salvation Army will be sorted and either sold in their thrift store or sent to appropriate recycling facilities. The Salvation Army diverts millions of tons of clothing and items from landfills every year.
Local Clothing Banks – Your city has men, women, youth and family shelters and clothing banks who are in need of items for the homeless, new immigrants and marginalized members of your communities. In Toronto New Circles provides support to new Syrian families and low income families in need. The Yonge Street Mission's Double Take Thrift Store raises funds for their programs and supports. The Ontario Federation for Cerebral Palsy will come and pick up your clothing donations from your front porch. As will Diabetes Canada – arrange a pick up or locate a donation bin near you.
BOOKS – The next category of tidying up is books. For some a controversial topic. As a person who inherited hundreds of books from my mother, I can assure you all books do not spark joy. So, what to do with the books that you no longer want to carry into your future?
Crafting – As blasphemous as this may seem to some…books can make amazing craft supplies. The pages can be recycled into bookmarks, artwork and used as paper for craft projects. If ripping apart a book makes your skin crawl…
The Children's Book Bank – Pass those well loved (but in good condition) children's books on to the Children's Book Bank. Your old books will open a whole new world to children in low income communities. I love this place!
Local Library – Contact your local library and ask if and what book donations they are currently taking. The Toronto Public Library does accept book donations.
Second Hand Bookstores – Who said you can't make a little extra cash from this whole tidying up trend? Second hand bookstores welcome book donations in exchange for store credit or cash. Maybe you'll find a book or two that do spark joy!
Daycare and Classrooms – Reach out to your child's daycare provider or teacher…your books may fill a need. Many schools host annual book sales, with the money going to support school programs.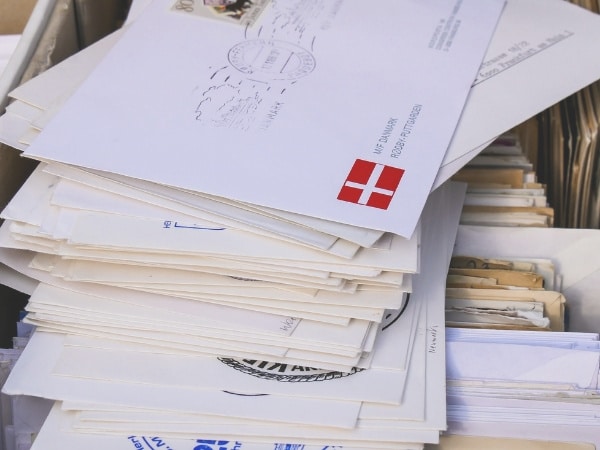 PAPER – All those receipts, old warranties and general paper clutter. What to do with it all? Recycle it…don't throw it in the trash. Sort out anything that can't be recycled. Research what types of paper are recyclable where you live. In Toronto, paper must be put to the curb in a clear plastic bag. If the documents contain sensitive information either shred it at home or look for a local shredding company. They will shred and recycle your documents correctly.
KOMONO – Those miscellaneous items that are the true clutter in our homes – kitchen, furniture, tools, household supplies. This area is where I saw the most people simply throwing everything in the trash…yikes!
Household Items – I'm looking at you, giant pile of kitchen utensils! Go back to the list of places that accept clothing and ask if they accept household items as well. For instance, the Salvation Army, The Yonge Street Mission and the Ontario Federation of Cerebral Palsy will accept household items.
Furniture – Check with family and friends first, to see if they could use your furniture pieces. If you are still looking for a home for your old furniture take it to Habitat for Humanity's ReStore. Money raised through the items sold at the ReStore goes to support Habitat for Humanity's programs in your community. Arrange for a pick up from Toronto's The Furniture Bank and the items you donate will be passed onto people in need around the city. They support other community organization – getting furniture into the homes of those in need.
Electronics – That old VCR shouldn't be simply thrown in the garbage can. Did you know that old batteries and light bulbs can be dropped off at IKEA…where they will recycle them appropriately. Best Buy will take your old electronics for proper disposal…they even have a trade in program. Trade in your good condition electronics in exchange for gift cards. ReBoot Canada is a non-profit organization accepting old electronics. They provide hands on learning programs, refurbishing the electronics and then passing them onto community partners in need.
Tools – Tools can really add up. The Toronto Tool Library accepts donations of old tools which they will then house and lend to people in the community who are in need of tools – like a traditional library. If your area doesn't have a tool lending library, check with your local high schools and elementary schools. Many schools are starting programs that have kids working with tools. Your old items may be learning tools for kids.
Medications – Expired medications should never be flushed down the toilet. They end up in our water systems and filtration plants have a difficult time cleaning them from the drinking water. Instead, empty all of the pills into a resealable plastic bag and drop them off at your local pharmacy. The pharmacy will properly dispose of the items.
I think we've covered everything we possibly can. Remember to try and recycle whatever you can. Check with your local waste management program to learn what can and cannot be recycled where you live.
Is there anything I've missed? Anything you're having a hard type disposing of? Or, can you think of somewhere to take an item that I might have missed? Leave a comment and I'll add it to the list.
Let's pass along our item and let them spark joy for someone else!
---
Related Posts
Simple non-toxic cleaning supplies you can make at home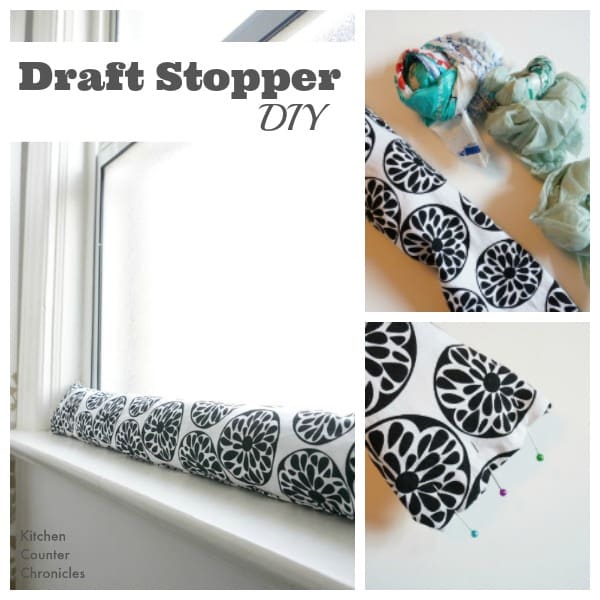 How to make your own draft stopper – from plastic bags
---
Looking for more ways to connect with your kids?
Come join Kitchen Counter Chronicles on Facebook and Pinterest.
Be sure to subscribe to receive our ideas delivered to your inbox.
---