Okay, I'm not dreaming of a Christmas without snow – not that kind of a green Christmas. I'm dreaming of a Christmas that is a little more eco-friendly this year. Not only am I dreaming of a green Christmas, I'm hoping you will share my dream too. That is why next week I am kicking off 15 Days of Green Christmas Ideas.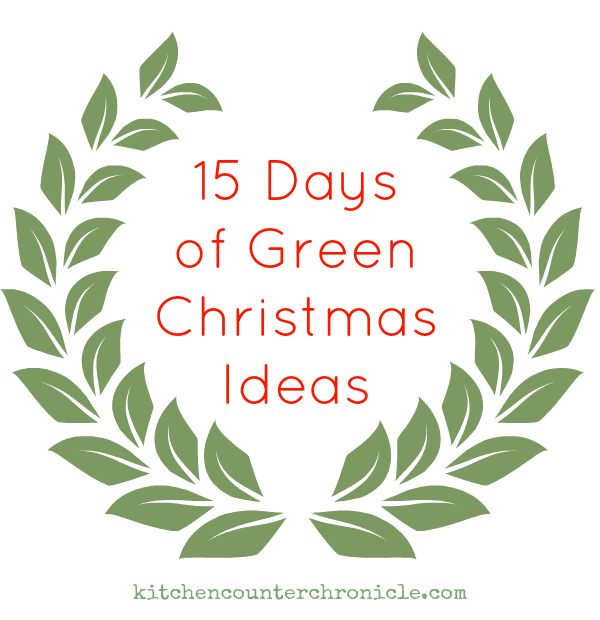 All December long I will be sharing crafts, activities, recipes, gift ideas, and so much more. Everything will have an eco-friendly spin. When I think of a green Christmas I think of connecting with my family, slowing down, reusing, recycling, reducing and reconnecting with nature. So, will you join me on my quest to enjoy a green Christmas this year? A little preview – I'll be kicking things off with green advent ideas on Monday.
Looking for more ways to connect with your kids?
Come join Kitchen Counter Chronicles on Facebook and Pinterest.
Be sure to subscribe to receive our ideas delivered to your inbox.